Paul Pogba faces potential suspension and contract uncertainty amidst positive drug test controversy
Posted : 13 September 2023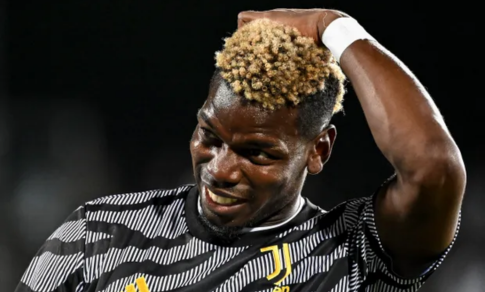 Paul Pogba, the French midfielder, has openly admitted to Juventus that he unwittingly consumed nutritional supplements containing testosterone, which subsequently led to a positive drug test and a provisional four-year ban, according to an insider source. The impending results of his backup B sample, expected before the week's end, are anticipated to confirm this unfortunate outcome.

Reportedly, Pogba received these food supplements from a friend who happens to be a doctor in Miami. Notably, these supplements are accessible in the United States but not in Italy. Pogba, 30, informed Juventus that he had no knowledge of the testosterone content in the supplements, expressing remorse for not notifying the club of his purchase or seeking approval from the club's medical staff before their consumption.

The drug test in question was conducted following Juventus' match against Udinese on August 20th. Although Pogba did not participate in the Serie A game, he was present on Juve's bench during the match. Pending further investigation and the analysis of a backup B sample, Pogba faces the possibility of a suspension lasting up to four years.

In response to the situation, Juventus has halted Pogba's annual €8 million salary payments and has conveyed the potential of contract termination should he be suspended. Pogba intends to assert in his defense that he consumed the supplement unknowingly containing testosterone. Additionally, he could potentially face criminal charges, as drug doping is considered a criminal offense in Italy.

Pogba's agent, Rafaela Pimenta, commented, "We are awaiting the results of the counter-analysis and cannot comment further until then. The only certainty is that Paul Pogba never intended to violate any rules."