Nigeria's government intervenes in Osimhen's Napoli challenges
Posted : 29 September 2023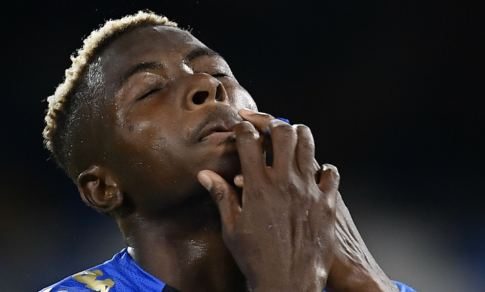 The Nigerian Federal Government expressed its intention to engage with Italian authorities, Napoli, and Victor Osimhen regarding the challenges he faces at Napoli. 

Minister of Sports Development, Senator John Owan Enoh, personally conveyed this commitment, aiming to grasp the situation directly from Osimhen. 

Additionally, diplomatic channels involving the Minister of Foreign Affairs and the Nigerian Ambassador to Italy are being utilized to address the matter respectfully. 

The incident stemmed from Napoli posting a video on social media jesting about Osimhen's missed penalty, prompting his agent to consider legal action, although Napoli later clarified their intentions and appreciation for the player.