Neymar discusses challenges, injuries, and leaving PSG for Al-Hilal
Posted : 04 September 2023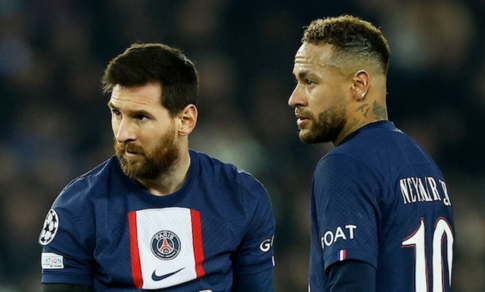 During his visit to his homeland, Brazilian star Neymar, who is currently injured and in Brazil after leaving PSG for Saudi Arabia's Al-Hilal, granted an interview with Globo. In the interview published on Sunday, the 30-year-old shared the challenges he and his teammate Lionel Messi faced during their time at Paris Saint-Germain.
 
Neymar expressed mixed emotions about Messi's year, saying, "I was very happy for Messi for the year he went through, but at the same time, I was also very sad for him because he experienced both sides of the coin." He highlighted Messi's success with the Argentina national team and their struggles at PSG, where they both had high expectations. "We played there to give our best, to be champions, to try to make history. That's why we started playing together, we came together trying to make history. Unfortunately, that didn't happen," Neymar lamented.
 
Regarding the Brazilian national team, Neymar conveyed optimism about the future, saying, "I believe we will succeed in the future. I think Vinicius and Rodrigo are stars who can take the leadership role, regardless of whether I'm in the national team or not." He also discussed his injury, expressing his longing for the pitch and the stadium atmosphere, stating, "I don't like sitting on the couch at home, it's not me."
 
Reflecting on his image and legacy, Neymar emphasized the importance of his character, saying, "Sometimes people judge me differently, but if you stop and think about it, all my teammates have always praised me – not just for the player I am, but for the person I am." He stressed that leaving a positive impact on the lives of those around him is what truly matters to him.
 
In conclusion, Neymar expressed his affection for his youth team, Santos, and his desire to return to the club someday, stating, "I am a fan of the team and want to play in it again. I will be back. I don't know when, but you can be sure that at some point I'll come back and play for Santos again."