Newcastle's Harvey Barnes faces prolonged absence due to substantial foot injury - Eddie Howe
Posted : 26 September 2023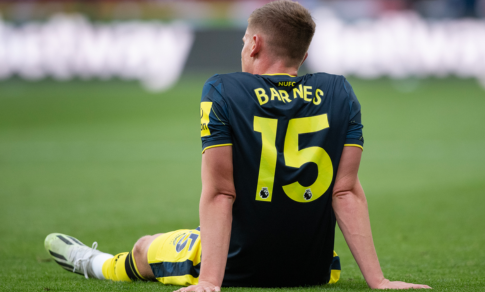 Newcastle winger Harvey Barnes is facing a significant foot injury that may sideline him for an extended period, according to manager Eddie Howe. The 25-year-old sustained the injury during Sunday's 8-0 victory over Sheffield United and had to leave the match after just 12 minutes.

Barnes, who joined Newcastle from Leicester for £38 million in July, has undergone a scan to assess the extent of the injury, and the possibility of surgery is being considered.

Howe expressed concern about the nature of the injury, stating that it affects a part of the foot just below the toe and appears to be substantial and unusual. Barnes, who has earned one cap for the England national team, has featured in seven games for Newcastle, contributing one goal to the team's performance.

The manager acknowledged that Barnes was understandably disheartened after the game, as the injury doesn't seem like a typical muscle-related issue with a short recovery time.

Instead, it appears to be a more complex problem. Newcastle is set to face Manchester City in the Carabao Cup on Wednesday, and Barnes' absence will be a notable loss for the team.