Mikel Arteta commends Aaron Ramsdale's response to benching
Posted : 22 September 2023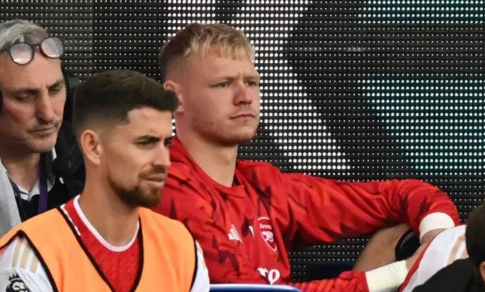 Arsenal manager Mikel Arteta has expressed his admiration for goalkeeper Aaron Ramsdale's professional response to being replaced in the starting lineup by David Raya. Arteta made the surprising move to sign Raya from Brentford on loan at the end of last month, despite Ramsdale's excellent performances, which had earned him a new long-term contract in May.
 
Raya has since started both of Arsenal's matches following the international break, keeping clean sheets against Everton and PSV Eindhoven in the Champions League. Arteta acknowledged the difficulty in deciding who will start in Sunday's North London derby against Tottenham and emphasized the challenge of leaving players out of the lineup.
 
He noted that players naturally feel valued and content when they play, making the decision to bench them tough. However, Arteta stressed the importance of understanding that football is a team sport, and the contribution of all squad members is vital throughout the season. He also praised Ramsdale for his support and positive attitude in training and around the club.
 
Arteta drew a parallel between Ramsdale's situation and that of Emile Smith Rowe, highlighting how Smith Rowe received a warm reception from fans when he came on as a substitute against PSV, despite not featuring prominently in the early part of the season.
 
The Arsenal manager acknowledged Ramsdale's exceptional character, charisma, and positive presence within the squad. He emphasized that such situations occur with various players and that the team's unity and support for each other are crucial.
 
Regarding the departure of Harry Kane from Tottenham to Bayern Munich in a €120 million deal this summer, Arteta noted that while Kane was a special player and the focal point of Tottenham's attack, Arsenal's focus is now on preparing to face the current Tottenham team, which has a different style and approach under new coaches.
 
Arteta emphasized the need to adapt and prepare for the challenges posed by the current Tottenham squad, acknowledging the changes in their playing style and tactics compared to when Kane was their key figure.