Madagascar stadium tragedy results in 12 deaths, 85 injuries
Posted : 26 August 2023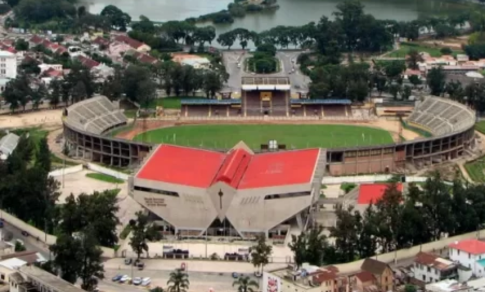 A tragic incident unfolded at a stadium in Madagascar during the opening ceremony of the Indian Ocean Island Games, resulting in the loss of at least 12 lives and leaving 85 individuals injured, authorities reported on Saturday.
 
The unfortunate crush occurred on Friday at the Mahamasina Stadium in the capital city, Antananarivo. The incident transpired as spectators gathered at an entrance for the formal commencement of the regional multi-sports event.
 
Lalatiana Rakotondrazafy, the government spokesperson, revealed that among the injured, 33 individuals were being treated at the HRJA Hospital. While the crush took place around 4:30 p.m., Madagascar's Prime Minister Christian Ntsay stated on Friday that 11 people were in critical condition. Ntsay visited the victims in the hospital to offer support.
 
Despite the tragedy, the opening ceremony went ahead at Mahamasina Stadium, with President Andry Rajoelina requesting the attendees to observe a moment of silence.
 
The stadium, with a capacity of approximately 41,000, has unfortunately witnessed similar deadly incidents in the past. In 2018, a crush occurred ahead of a qualifying match for the African Cup of Nations soccer tournament between Madagascar and Senegal, resulting in one fatality and at least 37 injuries. Additionally, in 2019, a stampede at a music concert at the stadium led to the loss of 15 lives.
 
The Indian Ocean Island Games involve nations from the region, including Comoros, Maldives, Mauritius, Mayotte, Reunion, Seychelles, and Madagascar. The event was first held in 1979 and encompasses various sports. Originally planned to be hosted by the Maldives, Madagascar assumed the role of host for this year's edition, scheduled to take place from August 25 to September 3.