Luis Rubiales resigns as Spanish FA president amid controversy over Forced kiss incident
Posted : 11 September 2023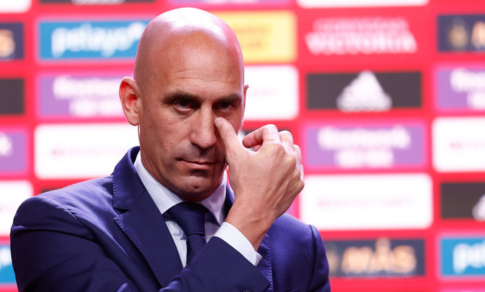 Luis Rubiales, the President of the Spanish Football Association, has stepped down from his position. This decision comes in the wake of a controversial incident at the Women's World Cup final where he forcibly kissed Spanish national team player Jenny Hermoso on the podium. Hermoso filed a criminal complaint against Rubiales last week, alleging sexual assault, and public pressure has been mounting since the incident.

The incident occurred as the world champion players were on the podium to receive their gold medals just before the trophy presentation. It sparked outrage not only in Spain but also globally. Initially, Rubiales resisted calls to resign, asserting that the kiss had been consensual. However, in a recent interview, he stated that he could no longer continue in his role. He posted a message on social media expressing his confidence in his innocence and his belief that unfounded charges against him would not be productive. Subsequently, the Spanish FA confirmed his resignation.

Hermoso's formal complaint against Rubiales accuses him of sexual assault, consistently asserting that the kiss was non-consensual. Rubiales maintains his innocence but acknowledges some mistakes and expressed regret for them. He clarified that there was no aggression or discomfort during the kiss.

In addition to Rubiales' resignation, the Spanish federation recently dismissed Jorge Vilda, the national team's coach, who was considered a close associate of Rubiales. This decision was made despite the team's historic World Cup win. Vilda was replaced by his assistant, Montesa Thoma of Austria, who has become the first woman ever to hold this position.

Rubiales' refusal to step down had triggered outrage from various quarters. Notably, 81 players from the Spanish league, including all the members of the new world champion squad, had announced their refusal to play for the national team until Rubiales resigned from his post.