Luis de la Fuente: Spain coach seeks forgiveness for Rubiales' speech, praises resignation
Posted : 01 September 2023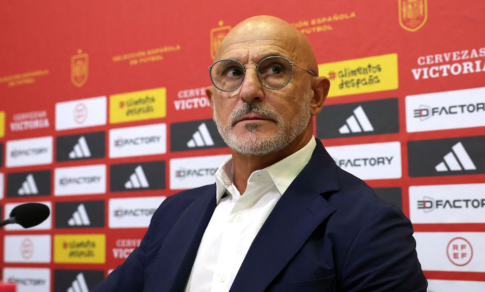 The head coach of Spain's men's team, Luis de la Fuente, has asked for "forgiveness" after applauding a speech by Luis Rubiales, president of Spain's football federation, in which Rubiales refused to resign for kissing player Jenni Hermoso without consent.
 
De la Fuente described his actions as an "inexcusable human error" but stated that he would not step down from his position. He expressed support for equality and respect and acknowledged the need for improvement in these areas.
 
Fifpro, the global union for professional footballers, called for change in response to the incident, emphasizing the need for accountability and addressing discrimination in football at all levels.
 
Real Betis striker Borja Iglesias, who won caps for Spain, made himself unavailable for selection "until things change" in protest.
 
De La Fuente asserted that he is not afraid of losing the trust of his players, emphasizing his commitment to values of respect and equality. He also mentioned that the doors are open for Iglesias to return to the squad when he is ready.