Karim Benzema faces challenges in Al Ittihad
Posted : 24 August 2023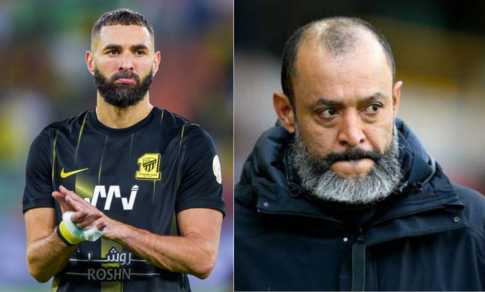 The transition of Karim Benzema to Al Ittihad has encountered a series of challenges. A report from Saudi Arabia indicates a strained relationship between the striker and his coach Nuno Espirito Santo. This discord has led to the revelation that the Portuguese coach did not actively seek to sign Benzema and even rejected the player's request to be appointed as the team captain.

Benzema's integration into the team has been further hindered as he finds himself uncomfortable within the club's environment. In fact, recent reports suggest that Benzema did not participate in the team's training session today.
 
Having spent 14 years at Real Madrid before joining Al Ittihad, Benzema's transition to the Gulf has not been seamless. It is reported that he had a meeting with the mediator responsible for the deal, who initially convinced him to sign.

During this meeting, Benzema expressed his concerns about the strained relationship with Coach Espirito Santo and urged the mediator to help resolve the issue. Benzema perceives the coach's treatment towards him as unprofessional. One of the issues contributing to the tension is the coach's decision to reject Benzema's request to wear the captain's armband. Instead, Brazilian player Romarinho was chosen for this role, despite not having the same star status as some of the other recent signings at the club.
 
Despite a promising start with a goal in each of his first three games, Benzema's performance has faced challenges lately. In his last three games, he has struggled to find the net, including during the team's initial matches in the Saudi league. This tumultuous situation raises questions about the future dynamics and outcomes of Benzema's time at Al Ittihad.