Harry Maguire faces relentless criticism and ridicule: Is it too much?
Posted : 15 September 2023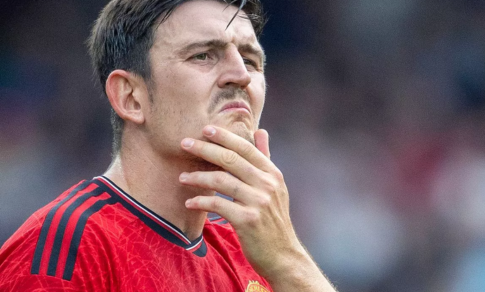 Harry Maguire faces intense criticism and ridicule after scoring an own goal against Scotland during England's recent match. While England won the game, the focus has been on Maguire's mistake, and the media and fans have been relentless in their mockery.
 
This is not the first time Maguire has been targeted for criticism; his performances for Manchester United have also drawn significant negative attention. His £80 million transfer fee has heightened expectations and scrutiny.
 
The criticism has gone to such lengths that even Ghana's parliament made fun of Maguire's self-goal last year. Pundits and fans have called for him to be dropped from the national team, and there are constant jokes and memes about his performances. Maguire's mother issued a statement, pleading for the abuse to stop, emphasizing the toll it takes on her son's mental well-being. However, her plea was met with further criticism and mockery from some quarters.
 
Despite this backlash, England manager Gareth Southgate has defended Maguire and called the treatment he's receiving ridiculous. Manchester United reportedly tried to sell Maguire during the transfer window, and he almost moved to West Ham, but the deal fell through due to financial demands. Maguire still believes in his ability and hopes for more playing time in the future.
 
The excessive criticism has raised concerns about mental health and the impact it can have on players. Some fans and former players are calling for more empathy and understanding. Maguire, at 30 years old, still has years left in his career, but the constant scrutiny may hinder his performance. A change of club, possibly outside the Premier League, could provide a fresh start for him. The January transfer window may offer that opportunity.
 
For now, Maguire remains at Manchester United, where he will continue to face immense pressure and scrutiny. Whether he can overcome this challenging period and regain his form remains to be seen.