Former Spain Women's National team coach Jorge Vilda dismissed after world cup victory, citing unfair treatment
Posted : 06 September 2023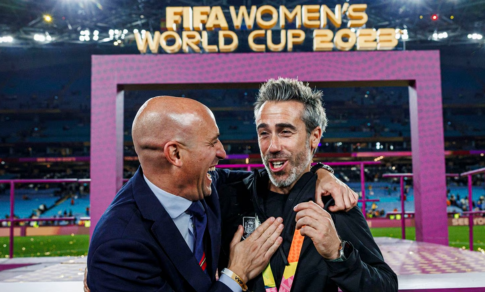 Former Spain head coach Jorge Vilda has expressed his dissatisfaction with being sacked shortly after Spain's Women's World Cup victory, describing it as "unfair." Vilda was dismissed by the Spanish Football Federation (RFEF) on Tuesday, with Montse Tome named as his replacement. The decision followed controversy surrounding RFEF president Luis Rubiales at the World Cup final.
 
Vilda, who had been in charge of the national team since 2015, led Spain to victory over England in the World Cup final in August. However, the win was marred by an incident in which Rubiales kissed forward Jenni Hermoso, an action she has stated was not consensual. This led to most of Vilda's coaching staff resigning, and 81 players refusing to play for Spain.
 
While the RFEF did not specify the reason for Vilda's dismissal, they cited him as "a promoter of the values of respect and sportsmanship in football." Vilda had faced challenges during his tenure, including a player revolt in September 2022 when 15 players expressed concerns about their "emotional state" and "health."
 
Vilda expressed his belief that the decision to terminate his contract was unjust, stating, "I have been fired, I think, unjustly." He maintained that he had given his all to the role and did not see his termination as deserved.
 
Regarding the incident at the World Cup final, Vilda stated, "I will never applaud anything sexist," and he was unaware of the circumstances surrounding Rubiales's behavior at the time. Spain's national sports tribunal has opened a misconduct case against Rubiales for the incident.
 
Vilda's sacking has raised questions about the direction of Spain's women's football program, which had achieved significant success under his leadership, including a World Cup victory and second place in the FIFA world rankings.