FIFA disciplinary committee accuses Rubiales
Posted : 24 August 2023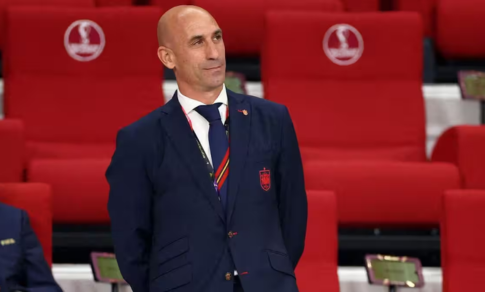 FIFA's disciplinary committee has initiated proceedings against Luis Rubiales, the president of the Spanish Football Association (RFEF), following his unwanted kiss on Women's World Cup champion Jenni Hermoso's lips during the medal presentation. The incident occurred after Spain's victory over England in the final, and it led to significant outrage both within and outside of Spain.
 
Hermoso, through her players' union, expressed her belief that such actions should face consequences. FIFA's statement indicated that the events might violate specific articles of their Disciplinary Code, focusing on maintaining individual integrity and condemning inappropriate behavior.
 
Despite Rubiales' initial dismissal of criticism and subsequent apology in a video, pressure has intensified on him. His actions, including grabbing his crotch, hugging and kissing players, and lifting Athenea del Castillo onto his shoulder, have drawn condemnation. Even Acting Prime Minister Pedro Sánchez labeled his apology as inadequate. Various government officials and organizations like the Spanish Players' Association, FUTPRO (the equivalent for female players), Liga F, and FIFPRO have all denounced his behavior.
 
Jenni Hermoso, a player for Pachuca in Liga MX, announced that her agency and FUTPRO would handle the matter on her behalf. FUTPRO called for accountability, stating that such acts should never go unpunished, and they expressed the commitment to safeguard players against unacceptable behavior.
 
The RFEF is expected to hold a meeting to address the aftermath, as Rubiales' position within the organization is facing increasing jeopardy.