Anti-Doping regulators appeal decision clearing hurdler Tobi Amusan of violation
Posted : 19 September 2023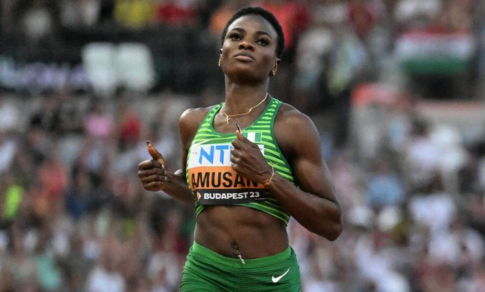 Anti-doping authorities are challenging the decision that cleared world-record hurdler Tobi Amusan of a violation related to missed drug tests that could have led to a lengthy suspension from the sport.
 
The Athletics Integrity Unit (AIU) announced on Monday that it had filed an appeal with the Court of Arbitration for Sport (CAS) last week. Initially, the AIU had provisionally suspended Amusan for missing three drug tests within a year. However, an appeals panel overturned the suspension, allowing her to compete at the world championships, where she finished sixth.
 
When questioned by reporters about the ordeal, Amusan tersely responded, "I'm here competing, and that's all that matters. Next."
 
On Sunday, the Nigerian hurdler wrapped up the Diamond League season with a victory at the Prefontaine Classic, held on the same track in Eugene, Oregon, where she set a world record of 12.12 seconds in the 100 hurdles during the 2022 world championships. However, the record wasn't recognized due to excessive tailwind.
 
Amusan revealed on social media two months ago that she had been accused of a "whereabouts violation." Elite athletes must provide precise information about their whereabouts to facilitate unannounced drug tests. Missing three tests within a year can result in sanctions.
 
Her suspension was lifted just before the world championships, but AIU Chair David Howman mentioned the possibility of appealing to CAS, expressing concerns that the decision to clear Amusan might set a problematic precedent for future cases.