Xavi praises Joao Felix's impact at Barcelona, addresses Ousmane Dembele's departure
Posted : 26 September 2023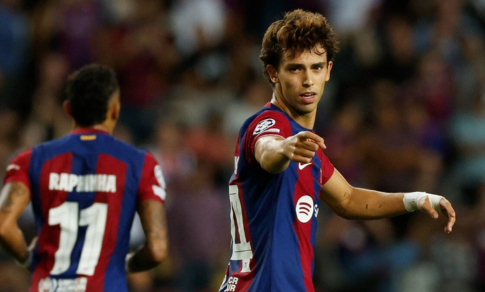 Joao Felix's arrival at Barcelona has caught the attention of manager Xavi Hernandez, who expressed his surprise at how quickly the forward has adapted to his new team. The Portuguese attacker, who joined Barcelona on loan from Atletico Madrid on deadline day, has made an impressive impact, contributing three goals and two assists in just four appearances for the club.

Xavi commended Joao Felix's promising start and highlighted his potential to become a significant asset for Barcelona. He mentioned that the forward has grasped the team's dynamics well and can play a vital role. Xavi said, "The one who may surprise the most is perhaps Joao Felix, but he has understood it very well and he can be very important for us."

Despite his praise, Xavi emphasized the need for Joao Felix and other attackers to display more mobility, change positions, and exploit spaces during matches. This was particularly relevant after their recent game against Celta Vigo, where they had difficulty breaking down the opponent's defense in the first half.

Barcelona's remarkable comeback against Celta Vigo, where they overturned a 0-2 deficit with three late goals, allowed them to move to the top of the league table. Xavi refrained from discussing Real Madrid's disappointing performance in the Madrid derby, stating that he views all teams equally and prioritizes analyzing the upcoming opponent, Mallorca.

Regarding Ousmane Dembele's departure to Paris Saint-Germain, Xavi expressed his good wishes for the French winger and mentioned that the team has found solutions with players like Rafa, Lamine, and Ferran. He highlighted the constant evolution in football, where new players can emerge when others depart, and expressed satisfaction with the current squad.

Xavi's comments reflect optimism about Joao Felix's contribution to Barcelona and the team's potential in the current season.