Women's World Cup 2023: Megan Rapinoe says female footballers are "playing two games at the same time"
Posted : 23 August 2023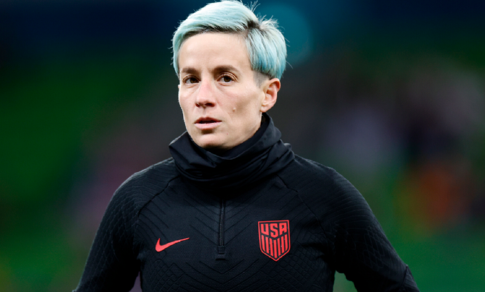 Former United States winger Megan Rapinoe has expressed that female footballers campaigning for equality are essentially "playing two games at the same time." She criticized the "misogyny and sexism" exhibited by Spanish football federation president Luis Rubiales during Spain's victory in the final of the Women's World Cup.
 
Rapinoe pointed out that the Spanish team had to endure challenges, with some players still not being included despite standing up for their concerns previously. She condemned Rubiales' actions, particularly his crotch-grabbing gesture during the victory celebration, stating that it showcased deep-rooted misogyny.
 
The former player highlighted the need for equality and progress in women's football, emphasizing that players want fair pay, proper resources, and freedom from discrimination. Rapinoe's US squad had filed a discrimination lawsuit over equal pay and working conditions before winning the World Cup in 2019. The lawsuit was settled in 2022, with US Soccer committing to equal pay for both men's and women's teams.
 
Rapinoe emphasized the responsibility to advance the game and promote equality, even if it comes at the expense of their own dominance. She takes pride in the progress made in women's football and supports other teams advocating for themselves. Rapinoe's interview with the Atlantic sheds light on the challenges female footballers face and their determination to bring about positive change in the sport.