Van Dijk calls favorites tag 'privilege' before Europa opener
Posted : 21 September 2023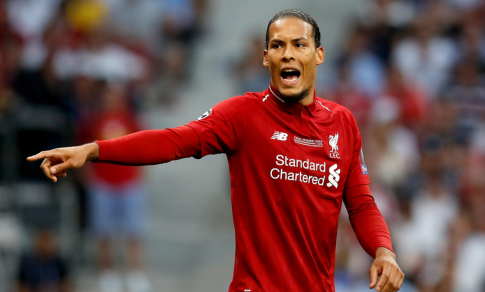 Virgil van Dijk embraces Liverpool's anticipated lead in their UEFA Europa League kickoff against Austria's LASK, a match broadcasted on TNT Sports. Widely expected to excel in the European secondary tournament, Van Dijk is buoyed by being the squad on everyone's radar.

"I consider it an honor, truly," he remarked to TNT Sports prior to the game. "I always approach every match, be it Premier League or Europa League, with a desire to win. It's crucial for the entire team to be engaged and I believe we're on the right track."

Jarell Quansah, having secured his spot in the main team under Jurgen Klopp, received accolades from the Dutch defender for his commendable performances.

"He performed admirably during his initial appearance against Newcastle. A debut is always memorable, and his full game debut recently [against Wolves] was remarkable. But it's just the beginning, and he needs to maintain his momentum and continue developing because even a stellar debut doesn't promise a consistent future. Still, I'm confident in his potential to be pivotal for the team."

While Quansah has the potential to emulate Van Dijk's accomplishments, the senior player emphasized the need to manage expectations around the young talent.

"If he can replicate my successes, it'd be a fantastic achievement for him," Van Dijk commented. "But he's got ample time. I'm genuinely proud of his progress. He's only at the starting point and must persist in his efforts. Whenever he's on the field, he must be prepared. Given the excellent club, teammates, management, and supporters he's surrounded by, he's in a prime position to progress."