Uwakwe nets vs Arsenal; Promising Nwaneri showcases potential
Posted : 23 August 2023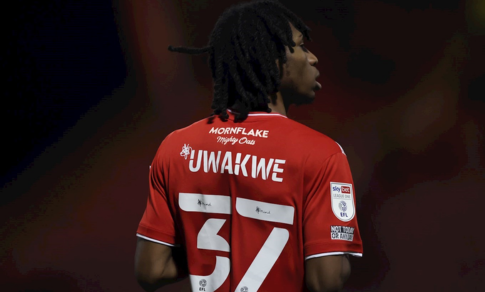 In a recent English Football League Trophy match held at The County Ground, Tariq Uwakwe, a former wingback from Nigeria with Chelsea, showcased his skills as he found the back of the net for Swindon Town. 

The exciting encounter ended with a 2-2 draw after the regulation time whistle, but Arsenal U21s secured victory with a 5-4 scoreline in the penalty shootout.

The game kicked off with an early twist, as Swindon Town took the lead courtesy of an own goal from Reuell Walters just six minutes into the match. 

However, Arsenal's young talents quickly responded, with Lino Sousa equalizing the score. The equalizing goal came thanks to the assistance of the promising and talented Ethan Nwaneri, who showcased his ability to create opportunities for his teammates.

Uwakwe, demonstrating his experience and skill, managed to put Swindon Town back in the lead in the 34th minute. 

The advantage was short-lived, as Jimi Gower of Arsenal's U21 side managed to level the scoreline just before the end of regular regulation time, sending the match into a tense penalty shootout. 

Although Uwakwe had already been substituted by Tyrese Shade in the 67th minute, Nwaneri continued to shine by converting his spot kick during the penalty shootout.

Ultimately, Arsenal U21s emerged as the victors, securing an additional bonus point in the competition through their penalty shootout win. 

The match not only highlighted Uwakwe's prowess in front of goal but also showcased the exciting prospects within both teams who displayed their potential on the pitch.