Tradesafe FC emerges champion of maiden Lagos FA Pre-Season Tourney
Posted : 23 September 2023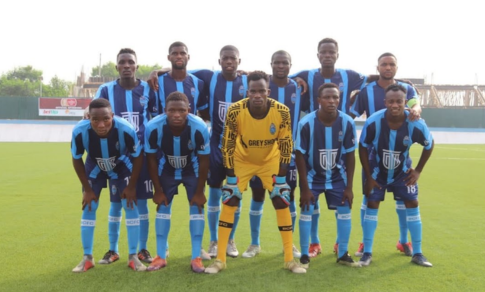 Tradesafe FC on Friday emerged the champions of Lagos FA Pre-Season Tourney after defeating Ikorodu FC 11:10 in a final played at the Mobolaji Johnson Arena (formerly Onikan Stadium).

It was a jubilation galore for the fans, players and coaching crew of Tradesafe Football Club after defeating Ikorodu City in the final of the Lagos FA Pre Season Tourney.

Tradesafe FC defeated Ikorodu City 11-10 on penalties after 2-2 at the regulation time.

Tradesafe FC's Coach, Ademola Adeshina expressed gratitude to God for the hard fought victory.

He also commended his players for their resilience and fighting spirit showed throughout the tournament.

"It was the toughest game in my coaching career. We had a tough game against Ikorodu City but thank God we survived penalty shootout. 

"I also commend my players for their commitment and resilience exhibited throughout the match.

"This victory was well deserved and I dedicate this victory to my club president, players and entire management staff and we would continue to do better in our subsequent engagements,"he said.

Meanwhile in the third place match played earlier, Broad City defeated Spartans 6-5 on penalties after barren draw at the regulation time.

Tradesafe received the sum of N500,000 with a giant trophy, while Ikorodu City received the sum of N100,000.

Chairman Lagos State Football Association LSFA technical committee, Liameed Olawale Gafar commended both finalists for the job well done and congratulated Tradesafe for winning the inaugural edition of Lagos FA Pre Season tournament.