Tottenham pursuing deal for Barcelona striker linked with Chelsea
Posted : 30 August 2023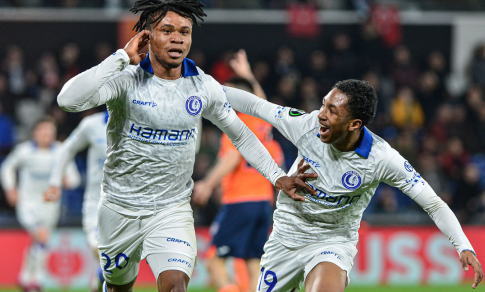 Tottenham Hotspur are actively engaged in negotiations to secure a deal for Barcelona striker Ansu Fati, even as they consider the interest surrounding KAA Gent's emerging talent, Gift Orban.

Prominent transfer market journalist Fabrizio Romano reports that Tottenham has initiated talks with Barcelona to potentially secure a loan agreement for Ansu Fati that would extend until June 2024.

While Chelsea has also shown interest in the 20-year-old forward, they have yet to approach Barcelona formally for discussions.

Tottenham's manager, Ange Postecoglou, is intent on enhancing the team's attacking prowess before the transfer window closes, leading to speculations around players like Brennan Johnson from Nottingham Forest, KAA Gent's Gift Orban, and Jonathan David from Lille.

Considering KAA Gent's recent club takeover by Sam Baro, they are under no immediate pressure to part ways with their promising Nigerian talent, which means any potential deal will depend on the financial terms offered by interested clubs.

Gent is reportedly seeking a transfer fee of no less than 30 million euros for Orban, and Tottenham has been closely monitoring his progress since his arrival at the club. Despite discussions with his intermediary, Tottenham has yet to formally submit a bid for Orban, with just two days left in the transfer window.

Orban has been included in Gent's roster for their upcoming Europa Conference League playoff match against APOEL, scheduled for Thursday evening.