The organizers of Betsy Obaseki football tournament set new Kickoff date
Posted : 06 September 2023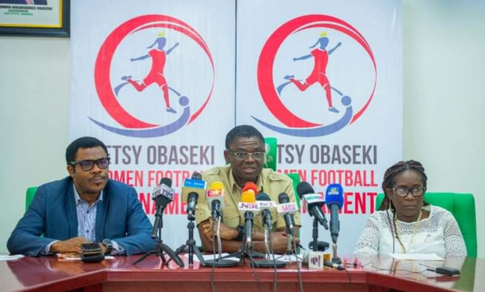 The third edition of the Betsy Obaseki Football Tournament, a women's pre-season soccer event in Benin City, Edo State, will now kick off on October 19, according to an announcement by Olympian Yussuf Alli, Chairman of the Edo State Sports Commission and Chairman of the Main Organizing Committee (MOC) of the women's football tournament. The announcement was made during the inauguration of sub-committees for the tournament in Benin City on Wednesday.

Alli stated that the tournament would take place between October 19 and 29, serving as a pre-season competition for the Nigerian Women Football League (NWFL). He explained that the event was originally scheduled for this month but was rescheduled to align with the NWFL's kick-off date, given its purpose as a pre-season tournament.

Alli emphasized the importance of avoiding scheduling conflicts with other major events and the need for extensive media coverage. He also highlighted the significance of the event, as it has been recognized by FIFA and is considered one of the best pre-season tournaments in the country.

He further mentioned that the event's success is not reliant on government sponsorship and expressed the goal of organizing the best pre-season tournament in the state, driven by the passion of the First Lady for women's football.

Peter Okonkwo, representing the sub-committees, expressed gratitude for the opportunity to serve and assured a more successful organization based on their experience from previous editions.

Various sub-committees were inaugurated, including Accommodation/Ceremonial/Protocol, Marketing and Sponsorship, Media and Communications, Medical, Technical, Security, and Secretariat, each headed by individuals with expertise in their respective fields.