The Battle of Salzburg: Red Bull vs. Austria Salzburg in a Derby of history and passion
Posted : 26 September 2023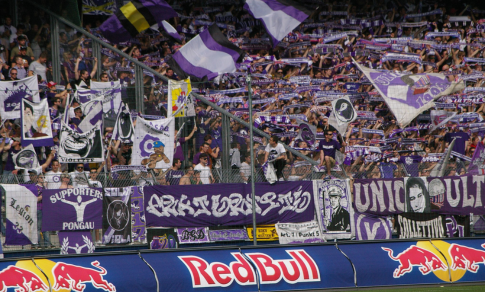 In 2005, Red Bull took over Austria Salzburg, a club from the city in which the company is based. There was optimism initially, but it quickly soured. Red Bull's involvement was initially expected to be major sponsorship, aiding the club through financial troubles.

However, as talks progressed, Red Bull wanted overall change, from colors to crest to name, infuriating the club's fans. Austria Salzburg became Red Bull Salzburg in June 2005, and their traditional purple colors became red and white, provoking anger among the fans.

Red Bull Salzburg has since become Austria's premier force, winning numerous championships and developing top players like Erling Haaland.
 
The fans who opposed Red Bull's changes formed their own phoenix club, retaining the original name and history. They even commemorate the club's founding year of 1933 during matches.

On Tuesday, Austria Salzburg will face Red Bull Salzburg for the first time. Red Bull Salzburg's success has grown, while Austria Salzburg has faced struggles, primarily in lower divisions, and financial difficulties. Despite these differences, animosity still exists between the two clubs.
 
Austria Salzburg refused to use Red Bull Salzburg's name in promotional adverts when the draw was announced in July. Despite the animosity, the fans are excited about the match and see it as a significant event.

Red Bull Salzburg has brought benefits to Austrian football, opening a top-class academy and achieving European success, boosting Austria's UEFA co-efficient ranking and developing national team players. Some fans believe that Red Bull Salzburg's presence has led to increased acceptance throughout Austria, except among Austria Salzburg fans.
 
The upcoming derby between Austria Salzburg and Red Bull Salzburg promises history, animosity, and intensity. While Red Bull Salzburg is expected to win due to its success, an upset would be a memorable victory and a testament to the undying love of Austria Salzburg fans.