The 2023/24 Champions League group stage draw in Switzerland
Posted : 31 August 2023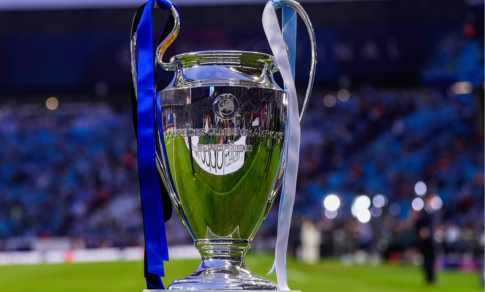 Following the culmination of the matches, today's eagerly anticipated draw will unveil the potential for an Israeli derby in the group stage and raise the question of a rematch of last season's final. The return of the Champions League marks its resurgence, with the 2023/24 season's group stage draw set to take place in Switzerland. The previous night saw the conclusion of the preliminary matches, with PSV Eindhoven (1:5 against Rangers, 3:7 aggregate), Antwerp (1:2 against AEK Athens, 1:3 aggregate), and Copenhagen (1:1 draw with Rakov, 1:2 aggregate) securing their spots.
 
In a recurring pattern, the 32 teams, categorized into four tiers, will be allocated into eight groups, with the sole restriction being that teams from the same nation cannot share a group. This marks the final instance of the existing format, as the next season will see an expansion to 36 teams in the Champions League. The top two teams from each group will progress to the final eight, while the third-placed teams will enter the Europa League play-off stage.
 
The inaugural group stage matches will be held on September 19-20, and the culmination will take place on December 12-13. The Champions League will then go on a hiatus, resuming on February 13-14 for the Round of 16. The ultimate showdown, the final, is scheduled at London's Wembley Stadium in June.
 
In the forthcoming group stage, reigning champions Manchester City (Tier 1) will cross paths with runners-up Inter (Tier 2). Eminent clubs will aim to evade Newcastle from England, marking their return to the competition after a two-decade absence. Arsenal, after a seven-year hiatus, also makes a comeback to the Champions League and is positioned in the second tier.
 
This season, two empires will be noticeably absent from the stage. Juventus faces exclusion from European competitions, and Liverpool, finishing fifth in the Premier League, will contend in the Europa League. For the first time in many years, the likes of Cristiano Ronaldo and Lionel Messi will not grace the Champions League.
 
In the upcoming season, Erling Haaland, last season's leading scorer, and Kylian Mbappe, aiming to secure Paris Saint-Germain's elusive title, will be central figures. According to bookmakers, Manchester City assumes the role of favorites to clinch the title, followed by Bayern Munich and the record-holding Real Madrid.