Ten Hag calls for improvement despite United's League Cup win over Palace
Posted : 27 September 2023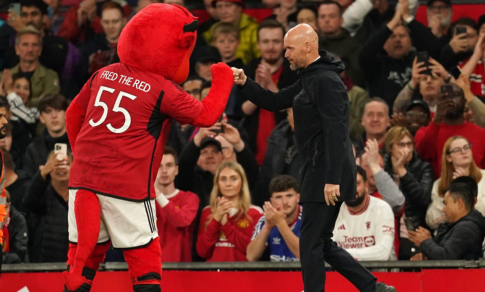 Manchester United secured a 3-0 victory over Crystal Palace in the League Cup at Old Trafford, offering a much-needed boost after a slow start to the season. Alejandro Garnacho, making a rare start, performed impressively and scored the opening goal in the 21st minute. United's manager, Erik ten Hag, praised Garnacho but stressed the need for improvement and consistency.

Ten Hag acknowledged Garnacho's potential but highlighted that the 19-year-old has room for growth. He mentioned that while Garnacho has shown glimpses of his abilities, he needs to perform consistently and improve both in defense and attack. The manager emphasized the importance of pushing the young player to reach a higher level consistently.

Mason Mount, who had been sidelined due to injury, returned to the starting lineup and put in an encouraging performance. Ten Hag praised Mount's contributions, including a pre-assist for the first goal, and noted that he played very well, as expected.

Regarding Mount's substitution at halftime, Ten Hag clarified that it had been planned and not due to injury. The victory in the League Cup offers Manchester United a positive outlook as they prepare to face Crystal Palace again in the Premier League on Saturday.

Overall, the win and the performances of players like Garnacho and Mount provide a boost for United as they aim to improve their form in the upcoming matches.