Ten Hag aims to replace underperforming players with potential clubs, requiring perspective and time
Posted : 21 August 2023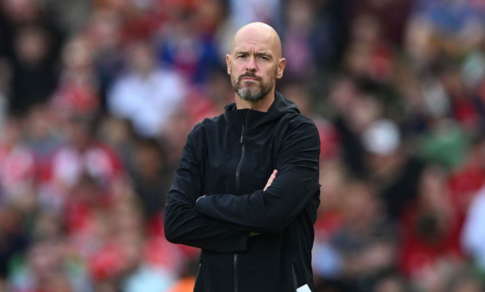 Manchester United is facing challenges as several players struggle to secure new clubs ahead of the September 1 transfer deadline. David de Gea, Harry Maguire, Scott McTominay, Donny van de Beek, Eric Bailly, and Brandon Williams are among those facing limited options for moves away from the club. The departure of Fred to Fenerbahce and moves for Anthony Elanga and Alex Telles have already occurred. Phil Jones and Axel Tuanzebe remain without clubs after being released by United.
 
These moves reflect a significant shift in the squad under manager Erik ten Hag, who has deemed 11 first-team players unnecessary. In the past year, eight players with first-team experience left United following Ten Hag's appointment, and Cristiano Ronaldo had his contract terminated. The start of the season has been unimpressive for United, and it's essential to consider the situation Ten Hag inherited before making judgments.
 
Despite some questionable signings, Ten Hag is addressing the squad's shortcomings, but this requires time and effort. The departure of numerous players highlights the rebuilding task he faces. Nine players have arrived on permanent transfers under his tenure, including Jonny Evans, who was signed as cover due to the potential exit of Maguire. The squad's lack of depth has led to some unconventional signings.
 
Many players who left United under Ten Hag's management have not performed consistently for their new clubs. Pogba, Lingard, Mata, Cavani, and Matic have struggled in various ways since their departures. Despite fan calls for De Gea to receive a new contract, there's limited interest from other clubs to sign him. Maguire, Van de Beek, McTominay, Bailly, and Williams have also not garnered much elite interest, reflecting the squad's current standard.
 
The mass departures indicate United's efforts to address a flawed recruitment policy over the years. Ten Hag is overseeing the rebuilding process, which inevitably comes with challenges. The club needs to improve the squad's quality to make their players attractive to top clubs. The quality of players can be measured by the clubs they move to, and United needs to raise their standard.
 
Ten Hag's challenge is to replace inferior players with those who could interest clubs like Real Madrid, Barcelona, and Bayern Munich. This process won't happen quickly, and perspective is crucial in assessing United's current position.