Super Falcons revelation during the World Cup, discloses Carlos Puyol's influence
Posted : 24 August 2023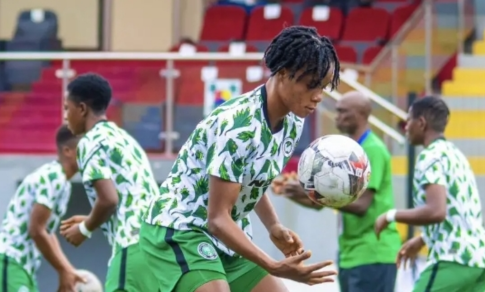 Oluwatosin Demehin, a standout in the Super Falcons, has unveiled an unexpected twist in her football journey – transforming from a dynamic attacker to a steadfast defender, with inspiration drawn from Barcelona legend Carlos Puyol.

Her evolution, influenced by Puyol, has been impressive. At the 2023 FIFA Women's World Cup, Demehin shone as one of Nigeria's top players, forming an impenetrable partnership with Osinachi Ohale. This duo effectively nullified some of the world's best attackers.

Although her journey started as an attacker, Demehin's recent success stems from a pivotal decision by coach Wemimo Matthew of Sunshine Queens to convert her into a center-back. This transition led her to captain the Falconets at the U20 Women's World Cup and excel on the grand stage of women's football.

Interestingly, Demehin found inspiration in Carlos Puyol, despite being born in 2001, the year Puyol led Barcelona to his final La Liga title. Her transformation from attacker to defender has blossomed into a remarkable career.

Reflecting on her journey, Demehin expressed, "Carlos Puyol, ex-Barcelona defender and captain, was the one that inspired my football career. He was my role model then when he was still actively playing."

Since her debut in 2022, Demehin has earned nine caps for the Super Falcons, showcasing her prowess as a versatile and accomplished player.