Super Eagles Coach, Peseiro accepts pay cut to remain with Nigeria
Posted : 04 September 2023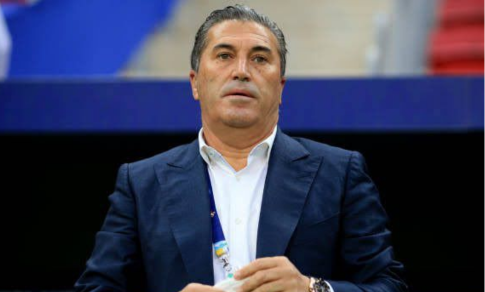 Following extensive negotiations, the Nigeria Football Federation (NFF) and Super Eagles Technical Adviser, Jose Peseiro, have tentatively agreed to his continued tenure as the head coach of the senior national team.
 
Speculations regarding the contractual agreement between the NFF leadership and Portuguese-imported Eagles Coach Peseiro have stirred controversies. The NFF was initially reluctant to proceed with the contract unless the coach accepted a reduction in his compensation.
 
The impasse has now come to an end as both the NFF and Peseiro have reached an agreement on a contract extension.
 
The NFF has confirmed an extension of Jose Peseiro's contract until the following year, allowing him to prepare for the 2024 African Cup of Nations (AFCON). The contract includes a stipulation that Peseiro will guide the senior national team to at least the semi-finals of the 34th Africa Cup of Nations in Cote d'Ivoire, which is just a few months away.
 
The original contract, drafted in May 2022, outlines these terms. Peseiro successfully guided the Super Eagles through the qualifiers, securing a spot with a match to spare, including a remarkable 10-0 international victory against Sao Tome and Principe in Agadir, Morocco, in June 2022.
 
In light of the new agreement, Peseiro has accepted a reduction in his previous terms. Furthermore, the contract places him in charge of the Super Eagles B team, which consists of home-based professionals and competes in the biennial African Nations Championship.