Super Eagles camp sets to open in Uyo ahead of AFCON 2023
Posted : 05 September 2023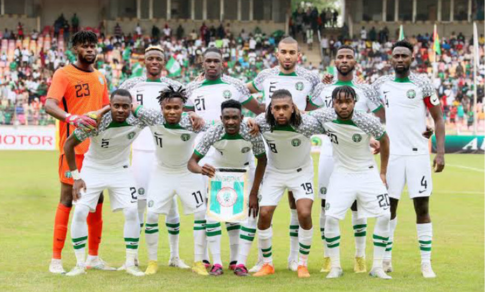 The stage is set for the Super Eagles of Nigeria as they embark on their journey to prepare for the crucial final group game of the AFCON 2023 qualifiers, set to take place in Uyo. This talented team, guided by the astute Jose Peseiro, who boasts an impressive coaching pedigree, is no stranger to glory, having clinched the African championship title three times.

Their mission is clear: to lock horns with Sao Tome and Principe in what promises to be a decisive encounter, determining their fate in the 2023 African Cup of Nations. Coach Jose Peseiro, in his strategic wisdom, has meticulously crafted a roster of players, which includes three promising newcomers: Gift Orban, Victor Boniface, and Tournariga.

The battleground for their preparations opens on Wednesday in the vibrant city of Uyo, and all the invited players are expected to assemble, ready to undergo rigorous training and tactical drills. The Super Eagles have already stamped their authority in the competition, amassing a remarkable 12 points from five games, showcasing their dominance and determination.

On the other hand, Sao Tome finds itself with no hope of securing a spot in the tournament, making this encounter a must-win for the Super Eagles to solidify their position as a powerhouse in African football. The commitment of Coach Peseiro is unquestionable, as he has set up camp even before the players' arrival, demonstrating his unwavering dedication to the team's success.