Stunning hat-trick by Santiago Gimenez propels Feyenoord to 4-0 victory over Ajax in restarted match
Posted : 27 September 2023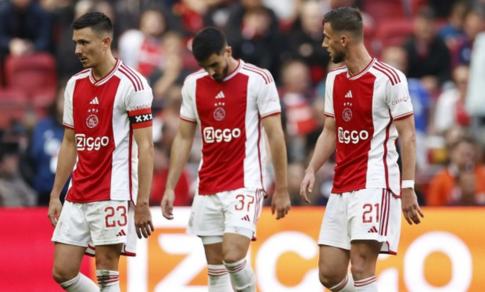 Santiago Gimenez sealed a hat-trick as Feyenoord secured a 4-0 victory against Ajax in a restarted Eredivisie match on Wednesday.

The original fixture, known as De Klassieker, was abandoned in the 56th minute due to fan disruptions, with Feyenoord leading 3-0.

Subsequent disturbances occurred outside the stadium, leading to the use of tear gas by the police. Wednesday's game was played behind closed doors for safety.

Gimenez had already scored twice in the initial 18 minutes on Sunday, with Igor Paixao adding another goal for Feyenoord in the 37th minute.

Santiago Gimenez completed his hat-trick just three minutes after the Wednesday game resumed, calmly slotting the ball in from close range.

This achievement marked him as the first Feyenoord player to score a hat-trick in an Eredivisie away game against Ajax.

With this victory, Feyenoord maintains an unbeaten record in the league after six matches, consisting of four wins and two draws.

They currently occupy the third position in the Eredivisie standings. In contrast, Ajax has only managed one win out of five games, placing them just two points above the relegation zone in 14th place.