Sport Minister promises periodic review of Sports Federation activities
Posted : 13 September 2023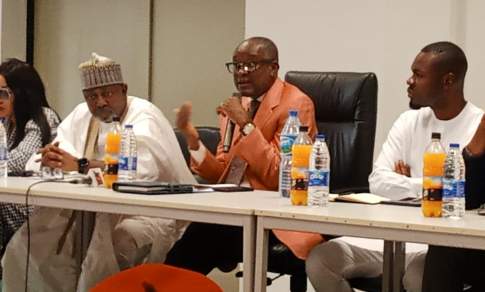 The Minister of Sports Development, Senator John Owan Enoh, has charged sports federation presidents to undertake their jobs with commitment, passion, and focus in order for sports to grow and contribute to the nation's development.

Owan-Enoh made the call during a meeting with all federation presidents and secretaries.

Enoh said that the government has huge expectations from the sports sector, and sports federations must satisfactorily operate at a high level for those expectations to be met.

"The government has expectations from the ministry, and those expectations can only be satisfied by what you do as federations." We will institute periodic reviews of our activities.

"Our periodic meetings and the federations' feedback will help us determine what is needed to reposition this sector, so the ministry can continually play that role that is expected of it."

"We must set targets for ourselves."

"We must get to a point in which those who want to be presidents must sufficiently challenge the norm about what they think they want to offer and what makes them want to run for that position," he said.

The minister explained that in several countries around the world, sports is a driving force for national development, and thus Nigeria, with its rich human resources and abundance of talents, must be part of those countries.

"If we have local leagues running in football and a few other sports, why can't we have local leagues for every other sport?"

"It is in doing so that we can build the required talents to compete with others internationally." By the time our current elite competitors exit the stage, we must have a system for continuity.

"The system that will feed us with talents will come from our organization at the grassroots level," he said.

The Sports Minister then assured that the ministry would continually collaborate with federations to give them the necessary support needed to excel as well as offer incentives for growth.