Spanish footballer Jenni Hermoso files legal complaint against President Luis Rubiales
Posted : 06 September 2023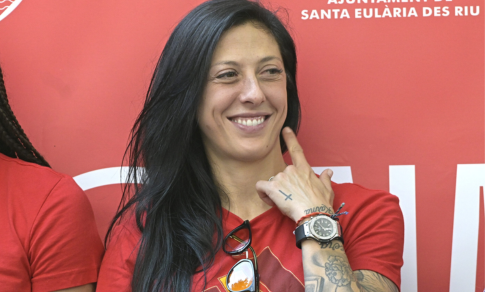 Jenni Hermoso, the Spanish footballer, has filed a legal complaint over the kiss she received from Spanish Football Federation president Luis Rubiales after Spain's World Cup final win. Hermoso asserts that the kiss was not consensual. Rubiales, on the other hand, claims that the kiss was mutual and consensual. This situation has led to Rubiales being provisionally suspended by FIFA, and he could potentially face criminal charges as a result.
 
Spanish prosecutors initiated a preliminary investigation into whether the incident could be classified as a sexual assault. This decision was based on the unequivocal nature of Hermoso's statements. Legal experts will reach out to Hermoso to offer her the option of pursuing legal action. To proceed with a case for sexual assault, harassment, or sexual abuse, it would require the injured party or their legal representative to file a suit or for the public prosecutor's office to do so.
 
Rubiales, despite the controversy, has refused to resign from his position. The Spanish national sports tribunal (TAD) has opened a misconduct case against him, finding that he committed a serious offense by kissing Hermoso. However, the TAD did not impose the very serious offense penalty that the government had requested, which would have resulted in his suspension.
 
In response to Rubiales' actions, 81 Spain players, including all 23 World Cup winners, have declared that they will not play for the team as long as he remains in charge. Spain is scheduled to participate in Uefa Nations League qualifying matches later this month, facing Sweden and Switzerland on September 22 and 26, respectively.
 
Additionally, Spain's World Cup-winning head coach, Jorge Vilda, who was considered a close ally of Rubiales, was sacked on Tuesday, with Montse Tome named as his successor. This decision adds another layer of complexity to the ongoing situation within Spanish football.