Spain's Liga F women's football players go on strike over pay and conditions
Posted : 07 September 2023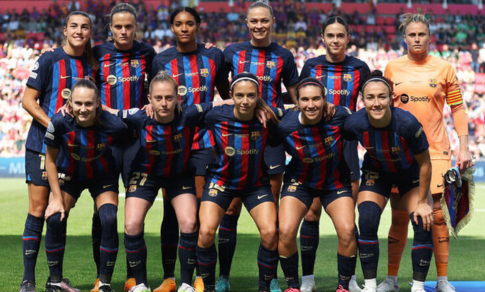 Players in Spain's top-tier women's football league, Liga F, have initiated a strike action due to disputes over pay and working conditions. The strike is set to affect the first two games of the upcoming Liga F season, which was scheduled to begin on Friday.

The Spanish Players' Association (AFE) announced the strike, stating that it was called because a fair agreement could not be reached with the league. Negotiations had been ongoing for a year, especially since Liga F transitioned to a professional league. However, the league has rejected the players' demands, arguing that they would result in economic instability.

Last season, the minimum salary for Liga F players was 16,000 euros, but the players are requesting a minimum wage of 25,000 euros for the 2023-24 season, rising to 30,000 euros for the following season. AFE, the largest players' union, is representing the players in these negotiations.

The AFE's goal is to secure equitable and dignified treatment for women footballers and address and reduce the existing gender pay gap in the sport. Despite the league's offers, which included an increased minimum salary to 18,000 euros with gradual increases over the next three seasons, as well as assistance with childcare and financial aid for education, the players rejected the proposals.

In response, Liga F expressed disappointment with the unions' inflexibility and noted that they had offered a 25% increase in the minimum salary, the elimination of part-time contracts, and other benefits, which were also turned down. The league emphasized its commitment to not compromising the financial stability of women's professional football.

The strike comes after a previous delay in the start of the Liga F season last year when referees went on strike demanding improved pay and working conditions. Women's football in Spain has also been marred by controversy following an incident in which Spanish Football Federation president Luis Rubiales kissed player Jenni Hermoso without her consent after Spain's World Cup victory in August, resulting in his suspension and the sacking of the head coach.

Prominent English players Lucy Bronze and Keira Walsh play for Barcelona, the reigning champions of Liga F.