Spain women's national team: Some players end boycott, report for international duty
Posted : 19 September 2023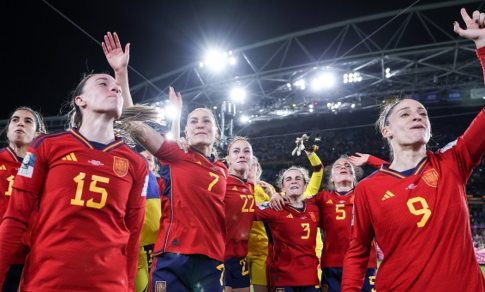 Several Spain players who had previously declared their boycott of the national team have now reported for international duty. This boycott was initiated following an incident in which the former president of the Spanish football federation, Luis Rubiales, kissed Jenni Hermoso after the Women's World Cup final last month.
 
Six players who reside in Madrid initially arrived at a hotel in the city but later left to join the rest of the team in Valencia. From there, they will travel to Sweden for a Nations League game on Thursday. Among these players are five from Real Madrid (Olga Carmona, Misa Rodriguez, Oihane Hernandez, Teresa Abelleira, and Athenea del Castillo) and Atletico Madrid forward Eva Navarro. All these players have expressed their support for the boycott.
 
When questioned by a reporter about her feelings on being in the squad, goalkeeper Rodriguez responded with a "no" as she arrived at the hotel. It's worth noting that these players reported to the hotel due to the legal consequences of not doing so, including potential bans from the national team and fines.
 
The players are expected to engage in discussions with the federation and government to continue negotiations and push for changes within the federation. Victor Francos, the head of Spain's government national sports agency, stated that if the players failed to show up, "the government must apply the law."
 
It's important to mention that when new head coach Montse Tome announced the squad for the upcoming Nations League fixtures, it included 15 members of the World Cup-winning team, but Jenni Hermoso was left out.