Sokoto United unveil "Aboki Coach", as new gaffer
Posted : 02 September 2023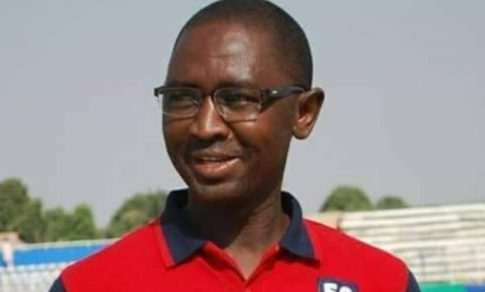 Sokoto United FC, a team competing in the Nigeria National League (NNL), is sparing no effort in their quest to secure promotion to the Nigeria Premier Football League (NPFL).

To achieve this goal, Sokoto United has made a significant move by appointing Coach Abdullahi Mansur, widely known as Aboki Coach. Coach Abdullahi Mansur was officially introduced to the enthusiastic supporters of the club, and the club's management has charged him with the crucial task of elevating the team to the prestigious NPFL.

During the unveiling ceremony, Jamilu Umar Gosta, the Commissioner of the Ministry for Youth and Sports Development in Sokoto, extended a warm welcome to the newly appointed technical adviser of Sokoto United. He emphasized the importance of building a competitive team capable of achieving victory and winning titles.

Prior to his appointment, Mansur Abdullahi held the position of Assistant General Secretary of the Nigeria Football Coaches Association and served as the First Vice Chairman of the FCT Football Coaches Association. His coaching experience includes working as the Senior Instructor with Toobal Sports and having previously coached Warri Wolves.