Sergio Ramos' heartfelt return to Sevilla: Loyalty over money
Posted : 19 September 2023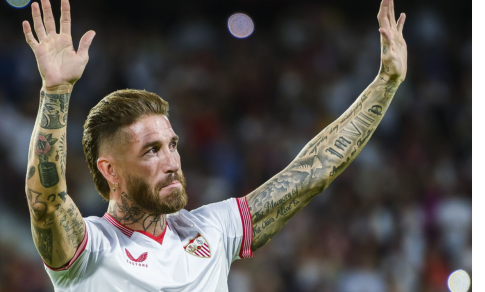 Sergio Ramos, the legendary Real Madrid defender, made a heartfelt return to his roots at Sevilla despite lucrative offers from various clubs. This transfer window has witnessed the departure of megastars to Saudi Arabia and young talents lured by big money contracts, but Ramos represents the other side, where loyalty to romance and heritage transcends financial gains.
 
At 37 years old, Ramos boasts an illustrious career in Spanish and world football, having achieved every possible title with Real Madrid, including four Champions League titles. He was a dominant force in the Blancos' squad for an extended period before joining PSG's star-studded roster. However, he ultimately chose to return to his youth club, Sevilla.
 
Ramos could have secured a substantial contract given his experience, even at his age. Turkish clubs, Saudi groups, and others attempted to recruit him, offering substantial financial incentives. From Besiktas to Inter Miami with Leo Messi and Etihad, which proposed €17 million, various opportunities came his way. Yet, Ramos remained steadfast in choosing a different path.
 
The defender's journey began in Sevilla as a teenager in 1996. He made his senior debut at the age of 18 in 2004, and by the time he joined Real Madrid, he had notched up 49 appearances for Sevilla. Remarkably, his last goal for Sevilla was against Real Madrid. After an 18-year absence, the passionate Sevilla crowd eagerly anticipated his return, and it finally happened on a memorable Sunday.
 
Despite the allure of financial riches, Sergio Ramos followed his heart, which led him back home to Seville, embracing his roots and the club where it all began.