Serena Wiegman considered for men's national team coach, historic opportunity
Posted : 19 August 2023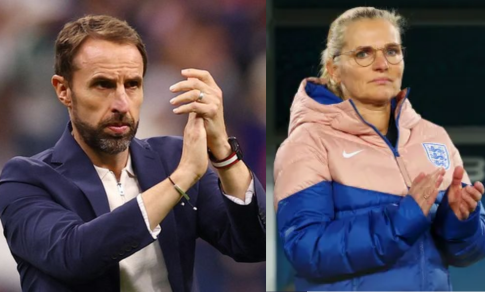 Serena Wiegman, the accomplished manager of England's women's soccer team, is being considered as a potential replacement for Gareth Southgate as coach of the men's national team. Southgate is set to depart from his role after Euro 2024. Wiegman's candidacy marks a historic possibility as she could become the first woman to coach a men's national team.
 
Wiegman, a 53-year-old Dutchwoman, holds an impressive coaching record. She achieved a remarkable feat by leading both the Netherlands women's team and England women's team to the World Cup finals, an unprecedented accomplishment. She also secured victories in the European Championship with both squads. FA chief executive Mark Bellingham has acknowledged her remarkable potential, emphasizing that the organization seeks the best person for the job, regardless of gender.
 
While the prospect of Wiegman transitioning to coaching the men's team is intriguing, Bellingham respects her autonomy in making that decision. He expressed the desire to retain her services as long as possible for the women's team. Additionally, the U.S. national team coach position, left vacant after their World Cup setback, has also been associated with Wiegman. Bellingham clarified that she has a contract until 2025, which they intend to extend. Discussions about a new contract will follow a well-deserved break after the current World Cup.
 
Wiegman's coaching prowess is widely recognized, and her achievements include leading the Netherlands to a European Championship victory in 2017 and guiding them to the World Cup final two years later, where they were defeated by the USA. Her subsequent role as the manager of the England national team brought further success, culminating in a European Championship win. The current World Cup, where England will face Spain in the final, presents another opportunity for Wiegman to make history and secure England's first-ever tournament victory.