S/East ASSDC/ASMATA multi-sport competition attracts N10m cash prize --- organisers
Posted : 14 September 2023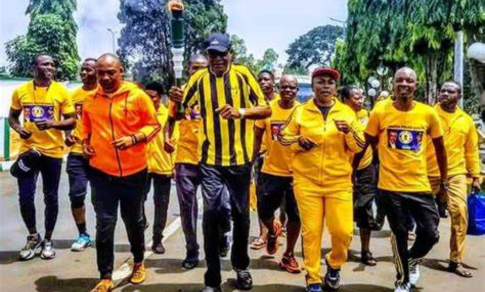 The Organisers of the Anambra Traders Sports Championship say over N10 million prize money will be won in the competition which will hold between Oct. 18 and Nov. 25.

The competition is being organised by Anambra State Sports Development Commission in collaboration with Anambra State Amalgamated Market Traders Association (ASMATA).

Patrick-Estate Onyedum, Chairman of the Main Organising Committee (MOC), said this at a meeting between the Committee and leaders of market bodies in Onitsha.

Onyedum said the games that will feature in the championship are Football, Tennis and Table Tennis as well as Draught and Ncho which would be open for women.

He said while N4 million will go to various winners in the football event, N1 million will go to winners of each of the other games alongside other mouthwatering incentives.

He said Gov. Chukwuma Soludo approved the competition for traders because of the high importance he placed on them as crucial contributors to development of the state as well as give opportunity to teeming talents in the markets to showcase their sports skills.

Onyedum urged all markets in Anambra to take advantage of the sports championship and engage in positive competition.

According to him, this championship is an opportunity for them to exercise and get health benefits, social interaction and also exhibit their talents.

"We know there are many potential world champions in the markets, come and play for health and also play for money because about N10 million will be won in various categories," he said.

Also speaking, Mr Humphrey Anuna, Chairman of ASMATA, the umbrella body of market associations in Anambra, said the traders community welcomed the competition and promised that participation would be high.

Anuna, who is the co-chairman of the MOC, said all the markets in the seven zones of ASMATA, would be mobilised for the championship while noting that hostilities would start at the zonal levels to make it more participatory.