Saudi Pro League saw Ronaldo, Mane, Mahrez score goals, including penalty kicks
Posted : 30 August 2023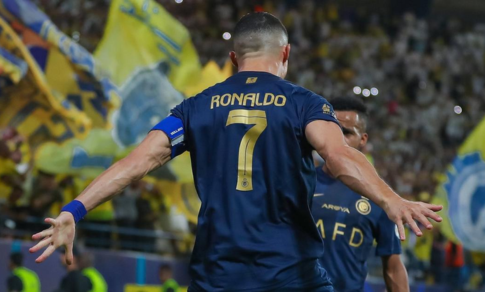 In Tuesday's Saudi Pro League matches, former Premier League stars Cristiano Ronaldo, Sadio Mane, and Riyad Mahrez all found the back of the net.
 
Cristiano Ronaldo, the former Manchester United striker, converted two penalty kicks for Al-Nassr in their commanding 4-0 victory over Al-Shabab. Ronaldo also had a goal disallowed amidst his penalty successes.
 
Notably, he generously relinquished the opportunity for a third penalty to Abdulrahman Ghareeb, who unfortunately missed the chance. Beyond his scoring feats, Ronaldo provided the assist for Mane's goal, and his header struck the post, leading to Sultan Al-Ghannam's rebound goal.
 
Meanwhile, former Newcastle winger Allan Saint-Maximin played a pivotal role in Al-Ahli's 2-0 triumph over Al-Tai. Saint-Maximin's assist paved the way for former Manchester City player Riyad Mahrez to open the scoring.
 
Al-Tai's Alfa Semedo's early red card complicated matters for his team. Mahrez then reciprocated by assisting Franck Kessie's goal, solidifying Al-Ahli's 2-0 lead. This victory enabled Al-Ahli to join Al-Ittihad at the top of the league table with a perfect record of four wins in as many matches.