Saudi Arabia national appoint Roberto Mancini as team coach
Posted : 28 August 2023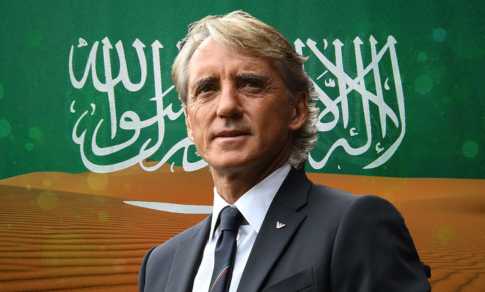 Roberto Mancini, the former Italy manager, has been named as the new head coach of the Saudi Arabia national team by the Saudi Arabian Football Federation on Sunday. Mancini expressed his goal of making history with the Saudi team after achieving notable success in Europe.
 
While specific details were not provided by the Saudi FA, Italian media reported that Mancini would travel to Riyadh on Monday for a presentation event and to finalize a contract until 2027, valued at €25 million ($27 million) net per year. He is set to begin his coaching journey on September 8th in a match against Costa Rica.
 
In a video shared on the social media platform X (formerly Twitter), Mancini stated, "I made history in Europe, now is time to make history with Saudi."
 
Following Mancini's resignation on August 13th, former Napoli coach Luciano Spalletti took over as Italy's manager. Mancini's tenure as Italy's head coach lasted for five years, during which the team secured victory in the European Championship but missed out on qualifying for the World Cup.
 
French coach Herve Renard stepped down as Saudi Arabia's coach in March. The team is gearing up for the continental championship to be held in Qatar early next year, aiming to clinch their fourth Asian Cup title.
 
Saudi Arabia created a significant upset during last year's World Cup in Qatar, defeating eventual champions Argentina in their opening game. Despite being eliminated in the group stage, this victory remained one of the tournament's historic surprises.