Salah's departure sparked speculation; Al Ittihad interested in acquisition
Posted : 25 August 2023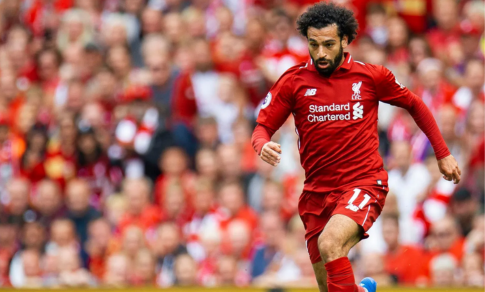 Mohamed Salah's potential departure from Liverpool to the Saudi league has stirred up speculation. Reports suggest that Salah desires to leave Liverpool, and Al Ittihad in Saudi Arabia seems interested in acquiring him.
 
Despite Salah's contract extension with Liverpool last summer and his two remaining years on the current deal, Al Ittihad is reportedly prepared to offer him a substantial salary, potentially making him the highest-paid player in both the Saudi league and worldwide.
 
Meetings between the Saudi club and Salah's representatives have taken place, and there are indications of a proposed three-year contract worth a staggering $240 million per season. However, Salah is not pushing for a move and is open to staying at Liverpool if the club decides against selling him.
 
Salah's desire to play in an Arab country due to his beliefs and religion is noted as a significant factor in his decision. Having already played in various European leagues, Salah's career journey took him from Basel to Chelsea in the Premier League, followed by stints at Fiorentina and Roma, and eventually returning to the UK.
 
Liverpool's manager, Jurgen Klopp, is reluctant to lose Salah, particularly in a season where the team won't be competing in the Champions League but will participate in the Europa League. Klopp has also expressed concerns about the extended transfer window duration in Saudi football, urging FIFA to address the issue.
 
Fabinho, a Brazilian player from Liverpool, has already made the move to Al Ittihad this summer, underscoring the Saudi club's ambition to strengthen their squad. Al Ittihad's desire to win the Club World Cup is evident, and adding a player of Salah's caliber could bring them closer to that goal, alongside teams like Manchester City. If Salah joins Al Ittihad, he would potentially share the team with notable figures such as Karim Benzema and N'Golo Kante.