Rodri credits substitute goalkeeper for crucial UEFA Champions League goal
Posted : 20 September 2023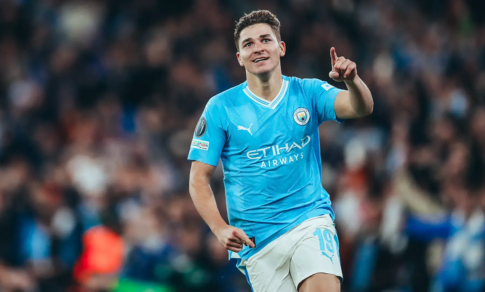 Manchester City midfielder Rodri has credited substitute goalkeeper Stefan Ortega for helping him score in their 3-1 win against Crvena Zvezda in the UEFA Champions League. Despite City's dominance in the first half, they trailed 1-0 at halftime. However, a brace from Julian Alvarez turned the game in their favor, and Rodri sealed the victory with his goal.
 
Rodri, who has been gaining a reputation as a reliable finisher, explained that Ortega provided him with crucial advice during halftime. Ortega informed him that Crvena Zvezda's goalkeeper, Omri Glazer, was attentive to shots in the air and tended to stay high rather than diving to the sides of the goal. This advice influenced Rodri's decision on where to shoot, leading to his goal.
 
The Spanish midfielder's goal-scoring abilities have improved since joining Manchester City in 2019. He admitted that while scoring goals is not his primary role, he has been working on this aspect of his game. Rodri believes that his ability to contribute with goals and assists can be beneficial to the team.
 
Reflecting on his evolving goal-scoring prowess, Rodri said, "I think it's something that becomes natural in a player. I know it's not my role, but I think the way they defended against us, dropping, they gave us midfielders more time to shoot and to appear in the second lines. It's something I'm trying to work on and to grow, even though it's not my biggest quality, but I can help the team in some moments, goals and assists, that part of the game."
 
With this win, Manchester City has started their Champions League title defense on a positive note. Their next European fixture is an away match against RB Leipzig on October 4th.