Resting Messi: Inter Miami's decision to bench star for upcoming match against Atlanta United
Posted : 16 September 2023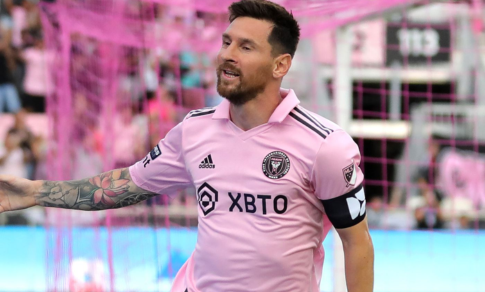 According to ESPN, Lionel Messi will not participate in the upcoming MLS match between Inter Miami and Atlanta United. This decision has been made by the professional staff of the team, not due to injury but as a precaution to provide Messi with rest for the remainder of the season.

Messi recently played in the World Cup qualifiers against Ecuador but did not travel with the national team to Bolivia. Instead, he returned to the United States. While Messi has participated in two training sessions with Miami, his coach, Tata Martino, emphasized the need to be cautious with him, considering the demanding schedule.

Martino explained, "We will be careful with him because we have a lot of important games in a short time. We knew it would happen; it's a very long season with a lot of games, and from time to time, Messi will have to rest. We play for 90 minutes, then go for two or three days to an away game. It's not easy."

The news of Messi's absence will likely disappoint Atlanta fans, as approximately 70,000 tickets have been sold for the match with hopes of seeing Messi in action. Unfortunately, Messi is unlikely to be part of the squad.

In previous encounters this season, Miami has defeated Atlanta twice: 1-2 in a league match without Messi and 0-4 with Messi in the MLS Cup lineup. With eight rounds remaining in the regular season, Miami is currently six points ahead of ninth place, positioning them for a playoff berth in eighth place.

Additionally, they have the US Cup final scheduled for September 28 against the Houston Dynamo. In the 11 games that Messi has played for Miami, the team has not suffered a defeat, giving them confidence that they can secure a playoff spot even if Messi rests for the next game.