Report suggests Chelsea might have an advantage in signing Osimhen
Posted : 29 September 2023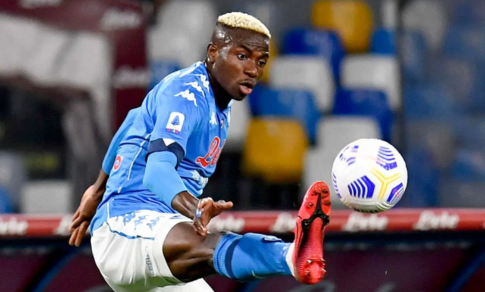 Football insiders suggest Chelsea could have a strong chance of securing the services of Victor Osimhen if he looks to leave Napoli. 

Osimhen, a Ballon d'Or and FIFA Best Men's Player nominee, is recognized as one of the premier strikers globally, boasting an impressive record of 121 goals in both club and international football. 

Chelsea, being two-time European champions, might be enticed by the opportunity to sign the prolific Nigerian forward, even amid Financial Fair Play concerns. 

While their pursuit of Osimhen was hindered by valuation challenges last summer, they could be better positioned this time given Napoli's strained relationship with the player, particularly after a controversial TikTok post mocking his penalty miss. 

Despite fortifying their attack in the previous summer, Mauricio Pochettino's team has struggled to find the net, making Osimhen an attractive prospect. 

However, an exit from Napoli is anticipated to materialize more likely in the upcoming summer transfer window than in January.