Remo Stars FC's forward, Isaac rues team's lost chances against Medema SC of Ghana
Posted : 29 August 2023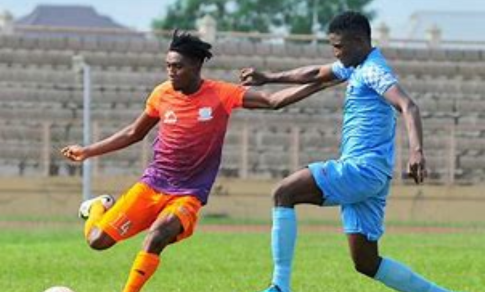 Remo Stars forward, Isaac James, on Monday rued his team's failure to go past the first preliminary stage of the prestigious CAF Champions League.

He revealed that he  was disappointed over the team's failure to progress to the second round of the CAF Champions League preliminary round, after they lost 3-2 on penalties, to Ghanaian side Medema SC on Sunday.

The Sky Blue Star came into the game with a hope of winning and advancing into the next round, at the Remo Stars Stadium. After they tied the scoreline aggregate 1-1 the game went into a penalty shootout. 

Isaac expressed that the team tried their best but it wasn't enough. 

``Yes, this is football and anything can happen, " said Issac.

``But, we played and tried our best, but again it was not enough to progress into the next round."

The Benue-born forward also says that the team will come back better next season in the CAF Champions League. 

``I don't think this would weigh us down, because we will be back in the Champions League again and better."

``We'll keep our heads above water and focus on the next task ahead, which is the Nigeria Premier Football League (NPFL) season."

It was a sad ending for the Daniel Ogunmodede-led side, in their first appearance in the CAF Champions League in the club's history. 

Remo Stars will now continue their preparations ahead of the 2023/24 NPFL season, which is expected to kick off on September 8.