Real Madrid's President Florentino Perez targets players with contracts and promotes opportunities
Posted : 18 August 2023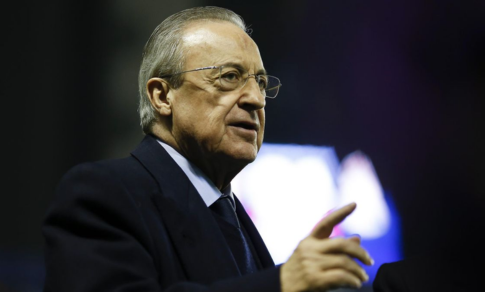 Jude Bellingham's introduction as a Real Madrid player following his £88.5 million transfer from Borussia Dortmund highlighted a standout quote.
 
The 20-year-old midfielder expressed his surprise when his father informed him of Real Madrid's interest, describing his excitement: "I had goosebumps, my heart was close to stopping. It's something you don't expect growing up - being able to play for a team like this."
 
Bellingham joins young talents like Eduardo Camavinga, Vinicius Junior, and Aurelien Tchouameni, bolstering the club's transition to a new era. Kylian Mbappe, considered the world's best player, is expected to join them next year.
 
While Real Madrid isn't the dominant player in the transfer market anymore, their allure remains significant. Dermot Corrigan, a Spanish football journalist, emphasizes that Madrid and Barcelona have consistently held an elevated stature for foreign players due to their prestige and players' esteem.
 
The "Galactico" era, marked by marquee signings like Luis Figo, Zinedine Zidane, and Cristiano Ronaldo, was characterized by the club's appeal and marketing strategies. The club's legacy and allure remain a strong draw, promising players the opportunity to win prestigious titles like the Ballon d'Or and the Champions League.
 
Although the financial landscape has evolved, Madrid's mystique endures. Players have a strong chance of personal and team achievements, a feature less common at other clubs.
 
Real Madrid's approach has shifted towards securing players running down contracts and nurturing young prospects. Corrigan points out that Madrid's reputation for extravagant spending has transformed. The club now utilizes their allure to inform players of opportunities, emphasizing playing in Madrid, winning trophies, and reaping the benefits of sponsorships.
 
President Florentino Perez continues to target marquee names, but there's a strategic focus on securing players on free transfers or expiring contracts, ensuring their financial well-being while capitalizing on the club's prestige.