Real Madrid manager Ancelotti stops Kylian Mbappé's transfer pursuit
Posted : 24 August 2023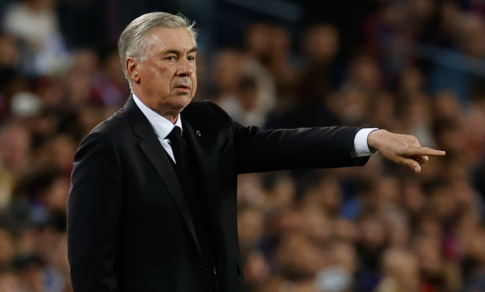 Real Madrid's manager Carlo Ancelotti has categorically ruled out any further signings before the transfer window closes, effectively putting an end to the club's pursuit of Kylian Mbappé this year. Despite recruiting players like Jude Bellingham, Joselu, Fran García, Brahim Díaz, and Arda Güler, Madrid's interest in Mbappé remained a talking point. However, Ancelotti firmly dismissed this speculation, emphasizing a 100% assurance that no new arrivals are expected before the September 1 deadline.
 
Madrid's squad composition, featuring Joselu, Vinícius Júnior, and Rodrygo Goes in attack, has led Ancelotti to adopt a 4-4-2 formation with a midfield diamond. This tactical shift has notably benefitted Jude Bellingham as a No. 10, with him contributing significantly, including two goals and an assist in a recent win against Almeria.
 
Ancelotti confirmed that loan signing Kepa Arrizabalaga will start in goal against Celta Vigo, providing cover for the injured Thibaut Courtois. Despite stiff competition in midfield, Luka Modric has been relegated to the bench, yet Ancelotti is confident that the experienced player won't seek an exit, considering the transfer window in Saudi Arabia is open until September 20.
 
Addressing the controversy around Spanish football federation president Luis Rubiales' behavior, Ancelotti expressed his discomfort, referring to Rubiales' action of kissing forward Jenni Hermoso on the lips following Spain's World Cup win as inappropriate for a figure in his position.
 
Looking ahead, Madrid is set to face Celta Vigo, led by former Madrid manager Rafa Benitez, as the opponents celebrate their 100th anniversary.