Rangers Int'l FC engages nutritionist ahead of 2023/2024 season
Posted : 22 September 2023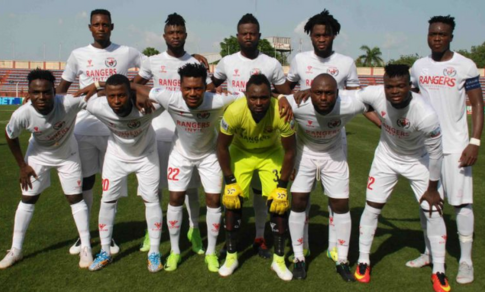 Ahead of the commencement of 2023/2024 football season, the management of top premiership side and seven-time Nigeria premier league champions, Rangers International F.C, have engaged the services of an internationally acclaimed nutritionist, Mrs. Winifred Nwabunike, to help in the players and officials' quality of food and drinks intake.

The G.M/CEO of Rangers, Barrister Amobi Ezeaku, while introducing the nutritionist to the players and coaches, stated that the job of a nutritionist in a football club cannot be undermined as her duties will go a long way in helping the team achieve its set target for the coming season and beyond.

"The importance of a nutritionist in a team cannot be over-emphasized hence our drive to get one who is of international repute. 

``It is our hope and desire that her services will in no small measure, help us achieve our target for the season.

``I am sure that with the right advice on food and liquid intakes for the players and officials, we are on the right path towards reclaiming our top place in the Nigerian and continental football scene," stated the young club manager.

Mrs. Nwabunike, in her brief remarks, thanked management for giving her the opportunity to serve the club just as she hopes that her nutritional advice to both players and coaches would go a long way in helping the team achieve its set targets.