Raheem Sterling returns to top form, causing concern and earning accolades despite losing to West Ham
Posted : 25 August 2023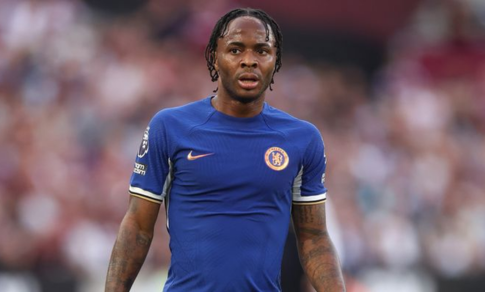 Raheem Sterling's recent performances have demonstrated his return to top form, evident by the reactions of opposition defenders when he possesses the ball. The Chelsea forward's skill and speed provoke visible concern among opponents, reflecting his ability to cause havoc on the field. Although his team lost to West Ham, Sterling's impressive display earned him accolades, with terms like "scintillating" and "shining light" being used to describe his performance.
 
Last season at Chelsea, Sterling faced challenges in terms of fitness and form, resulting in subpar attacking results. However, he has displayed a resurgence in his recent outings, leaving his critics with two high-caliber performances to consider. While it's early to draw conclusive judgments, Sterling's performances suggest a refocused and re-energized player aiming to reclaim his role as a significant figure for both his club and England.
 
Sterling's commitment to improvement is evident through his pre-season efforts. He has attributed his struggles in the previous season to dietary issues, leading to weight gain and subsequent injuries. Taking control of his diet and reducing food intake has led to visible improvements in his physical condition and performance.
 
Sterling's tactical contributions have been noteworthy. He has intelligently partnered with wing-backs, creating space between midfield and defense and making himself difficult to mark. His confidence in taking on defenders with speed and skill has been key to his success. Sterling's ability to quickly turn, run at full speed with the ball, and beat defenders has showcased his regained confidence and prowess.
 
Although his previous season at Chelsea was challenging, Sterling's recent performances signify a return to the form that made him a standout player. He struggled amidst a club undergoing managerial changes and a lack of cohesion on and off the field. Additionally, the absence of a suitable number nine position limited his role in the team.
 
Overall, Raheem Sterling's resurgence demonstrates his determination to overcome setbacks and perform at his best on the field. His improved physical condition, renewed confidence, and tactical contributions bode well for his future performances with Chelsea and the England national team.