PSG opens Champions League Campaign with 2-0 win over Borussia Dortmund under Luis Enrique
Posted : 20 September 2023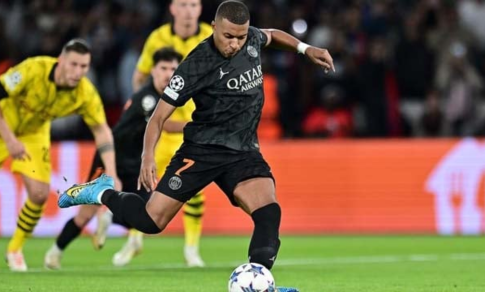 Paris Saint-Germain (PSG) started their Champions League campaign with a 2-0 win over Borussia Dortmund, displaying signs of Luis Enrique's new coaching style. Kylian Mbappe scored from a penalty in the second half, and Achraf Hakimi added another goal, securing PSG's victory at the Parc des Princes.
 
This win provided PSG with a much-needed relief after a mixed start to their season, having won only three out of six competitive games. Luis Enrique's focus on possession was evident in this match as they dominated the midfield, showcasing a consistent and controlled performance.
 
Man of the match Vitinha commented on the importance of starting the Champions League campaign with a win, while Luis Enrique praised the team's consistency and full engagement throughout the game. He emphasized the significance of their possession-based approach.
 
Dortmund had an early chance with Donyell Malen, but his shot was easily saved by PSG's goalkeeper Gianluigi Donnarumma. PSG responded with Vitinha hitting the woodwork and later having another attempt deflected over the bar.
 
PSG's breakthrough came in the second half when Ousmane Dembélé set up Kylian Mbappe, whose shot was handled by Niklas Suele, resulting in a penalty that Mbappe successfully converted. Achraf Hakimi extended the lead with a delicate chip in the 58th minute, assisted by Vitinha.
 
PSG controlled the game in the final 30 minutes, keeping a clean sheet and preventing Borussia from mounting any significant threats.
 
With this victory, PSG leads Group F with three points, followed by AC Milan and Newcastle, who drew 0-0 in their match earlier on the same day.