Postecoglou's Tottenham shows promise in thrilling draw against Arsenal
Posted : 25 September 2023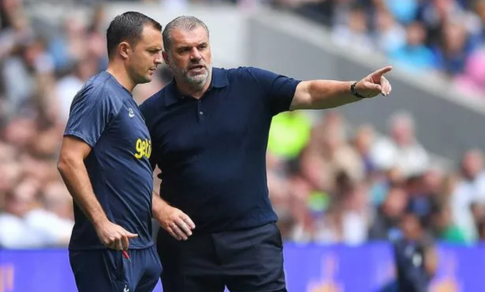 In the early days of Ange Postecoglou's tenure as Tottenham Hotspur's manager, optimism was cautiously guarded, knowing that their true mettle would be tested in an away fixture against arch-rivals Arsenal.

Historically, Spurs have struggled at Arsenal, winning only twice in the Premier League over the past three decades. Despite the departure of star striker Harry Kane, the charismatic Postecoglou had brought a sense of excitement and change to the club.

In the match against Arsenal, Spurs faced a stern examination. The game ended in a thrilling 2-2 draw, and the reaction from players, the manager, and supporters suggested that Tottenham might be on the right path under Postecoglou. While it's still early in the season, Spurs showcased significant progress under his guidance.

Tottenham faced pressure from Arsenal and their passionate fans, but Postecoglou's principles of playing out from the back, despite the risk, nearly led to disaster when Arsenal's Gabriel Jesus missed a golden opportunity. However, this approach also yielded rewards, with midfielder James Maddison becoming a key creative force, particularly in his partnership with Son Heung-min.

Without Kane, Spurs had to find new ways to create scoring opportunities, and Maddison's involvement was a promising sign. He provided an assist for Son's first-half goal and played a crucial role in another equalizer after Bukayo Saka's penalty. While Kane and Son were a legendary partnership, the early signs suggest that Maddison and Son could be an effective combination.

Postecoglou's attacking style was evident, but equally important was the team's resilience and determination, traits that had been lacking in recent seasons. Maddison's rejuvenation and the astute signing of goalkeeper Guglielmo Vicario from Serie A side Empoli have also contributed to Tottenham's progress.

In the late stages of the match, when Arsenal pushed for a winner, Spurs defended resolutely and displayed composure. While the result may not have been a victory, the performance and the direction under Postecoglou earned applause and approval from the Spurs faithful.

Postecoglou is still in the early stages of his tenure, but the signs indicate that he is steering Tottenham in the right direction, instilling an attacking philosophy while also improving the team's resilience. The draw against Arsenal may not have been a win, but it was a positive step forward for a club that had lost its way in recent years.