Postecoglou calls on Tottenham stars to step up in absence of Kane ahead of North London Derby
Posted : 23 September 2023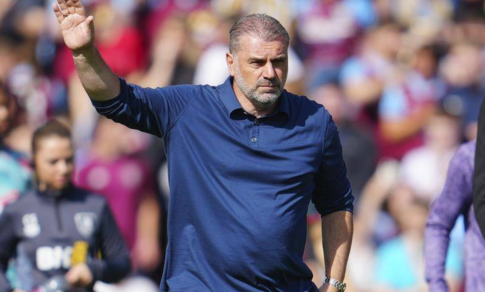 Tottenham Hotspur's manager, Ange Postecoglou, is urging his team to step up and fill the void left by Harry Kane as they prepare for the North London derby against Arsenal. Kane's departure to Bayern Munich for €120 million has raised concerns about the goal-scoring prowess of the team, especially since Kane is the all-time top scorer in North London derbies with 14 goals in 19 matches.

Postecoglou acknowledged the significance of Kane's departure but emphasized the team's collective effort to become an attacking threat from all areas of the game. He praised the players for managing the transition well so far but acknowledged that replacing a player of Kane's caliber is a significant challenge.

The manager expressed confidence in his team's potential but noted that they are only five games into the season, and the North London derby presents a significant test. He emphasized the importance of the team's performance in this high-stakes match against a top opponent as an indicator of their progress. Postecoglou highlighted that the team is still in the early stages of building a new cycle with a young group of players.

Tottenham's recent history at Arsenal has been challenging, with no league victory since 2010 and eight losses in their last 12 visits. However, Postecoglou emphasized that past records should not affect the team's approach to the upcoming match. He acknowledged Arsenal's quality as a football team and stressed the importance of focusing on the current form and their ability to play their style of football.

In summary, Ange Postecoglou is urging his Tottenham Hotspur players to rise to the occasion in the North London derby and fill the void left by Harry Kane. While acknowledging the challenges, he remains optimistic about the team's potential and believes the match's performance will be the true measure of their progress, regardless of the outcome. Past records are not a significant factor in their approach, as they focus on playing their style of football against a formidable opponent in Arsenal.